La piattaforma di supporto di carriera Jobiri arriva anche in Montenegro. Bojana Perovic, CEO di Minuta do Posla, azienda specializzata nell'accompagnamento al lavoro nei Paesi Balcanici ha deciso di digitalizzare la propria offerta di servizi grazie a Jobiri.
Leggi subito l'intervista per scoprire perché è fondamentale innovare i servizi di carriera e quali sono i vantaggi che tale scelta può portare.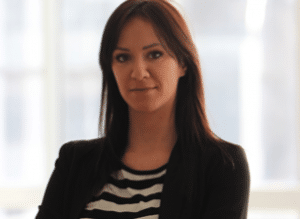 Qual è la mission di Minuta do Posla? Quali sono le vostre specializzazioni e servizi?
La missione di Minuta do Posla è di rendere il processo di ricerca del lavoro più semplice e divertente per i giovani del Montenegro e la regione dei Balcani. Lavoriamo per sensibilizzare le giovani generazioni su quanto sia importante la pianificazione della carriera per raggiungere obiettivi professionali più elevati.
Aiutiamo i giovani offrendo servizi come la stesura del CV, la scrittura di lettere di presentazione efficaci, l'ottimizzazione e il tutoraggio per il profilo LinkedIn, l'allenamento ai colloqui di lavoro ed organizziamo workshop sullo sviluppo della carriera.
Condividiamo anche contenuti attraverso il nostro blog "Coffee with the recruiter" (orig. Kafa sa regruterom), webinar, e-book gratuiti, newsletter ecc.
Perchè avete deciso di integrare Jobiri nella vostra realtà?
È stato un passo logico per noi cercare di digitalizzare i nostri servizi. Abbiamo iniziato a pensare a come poter sviluppare una piattaforma che potesse funzionare. Poi abbiamo scoperto Jobiri, e ci è sembrato subito un abbinamento perfetto e una soluzione pronta all'uso! È pratico, divertente e, soprattutto, contiene tutto ciò che vorremmo che i nostri utenti sapessero quando cercano un lavoro!
Quali sono i benefici dell'utilizzo di Jobiri per i vostri career coach?
Jobiri fa risparmiare ai nostri coach una notevole quantità di tempo e ci permette di dedicare più tempo ai nostri candidati e alla loro esperienza. Ci consente inoltre di monitorare i progressi dei candidati in qualsiasi momento e di seguire il loro percorso.
Quali sono i benefici di Jobiri per i vostri candidati?
Più di 140 video lezioni, insieme allo strumento di preparazione del colloquio e altre fantastiche funzionalità di questa piattaforma (generatore di CV, generatore di lettere di presentazione, aggregatore delle offerte di lavoro, ecc.), consentono ai candidati di comprendere a pieno il processo di ricerca del lavoro. Allo stesso tempo, li aiuta ad essere più consapevoli e aumenta quindi la loro autostima.
Perché è così importante innovare i vostri servizi per la carriera?
Viviamo in un'epoca in cui il cambiamento è l'unica certezza che abbiamo. Pertanto, è necessario essere flessibili e adattarsi alle esigenze del mercato. Le nuove generazioni sono consapevoli e attrezzate dal punto di vista digitale. Per fornire loro un adeguato supporto professionale è necessario comprenderne i problemi e le abitudini, e di conseguenza rispondere adeguatamente ad essi. Digitalizzare i servizi per la carriera significa renderli accessibili a un pubblico più ampio, il che significa più clienti, il che significa maggiori risorse per creare un impatto ancora più esteso.
Cosa consiglieresti ad altre aziende o istituzioni che intendono utilizzare Jobiri?
Se la tua missione è aiutare veramente i giovani a diventare più focalizzati e coinvolti sulla propria carriera, allora Jobiri è lo strumento giusto per te! Aiuta i tuoi utenti a misurare e tracciare i loro progressi, esercitarsi per i colloqui di lavoro, acquisire fiducia in sé stessi, creare un curriculum che supererà tutti i controlli degli ATS e ad apprendere, attraverso lezioni video semplici ma d'impatto, i punti critici del processo di ricerca di lavoro.
Se anche tu vuoi avere maggiori informazioni su come la tecnologia può avere un impatto positivo sui candidati alla ricerca di lavoro, contattaci subito.
Per il testo originale in inglese si veda sotto.
What's the Mission of Minuta do Posla, your specialities and services?
Minuta do Posla's mission is to make job search process easier and fun to the youth of Montenegro and the Balkans region. We work on building awareness of the young generation on how important career planning is in order to achieve higher career goals.
We help young people by offering services, such as CV writing, cover letter writing, LinkedIn profile optimization and LinkedIn mentoring, interview coaching, workshops on career development, but we also share content through our blog "Coffee with the recruiter" (orig. Kafa sa regruterom), webinars, free e-books, newsletter etc.
Why have you decided to integrate Jobiri within your operations?
It was a logical step for us to try to digitalize our services, and we started thinking about developing a platform that could work for us. Then we discovered Jobiri, which seemed like a perfect match and a ready-to-use solution! It is practical, fun and, most importantly, it contains everything we'd like our clients to know when searching for a job!
What are the benefits of using Jobiri for your career coaches?
Jobiri saves our coaches a significant amount of time and allows us to dedicate more on our candidates and their experience. It also allows us to track applicants' progress at any time and follow their journey.
What are the benefits of using Jobiri for your candidates?
More than 140 animated video lessons, combined with the interview preparation tool as well as other great features of this platform (CV builder, Cover letter builder, job aggregator, etc.), allow candidates to truly understand the job search process. At the same time, it helps them be more self-aware and boosts their self-confidence.
Why is it so important to innovate your career services?
We live in an era where the change is the only certain thing. Therefore, it is a must to be flexible and adapt to the market needs. New generations are digitally aware and equipped, and in order to provide them with proper career support, it is necessary to understand their problems, issues and habits, and then appropriately respond to them. Digitalizing your career services means making them accessible to the broader audience, which means more clients, which means higher revenue…
What would you suggest to other companies or institutions willing to use Jobiri?
If your mission is to truly help young people in your community become more career-focused and engaged, then Jobiri is the right tool for you! It helps your users measure and track their progress, practice for job interviews and gain self-confidence, create a resume that will pass all the ATS software checks and learn through simple but also powerful video lessons which address the critical points of job search process.