Creating a world where people find jobs. Join the Jobiri team.
Jobiri is the first online career consultant using AI to speed up job seeking while creating more effective, human and universal career services.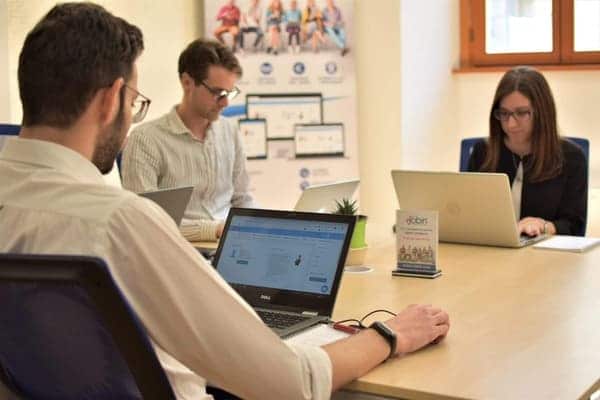 We're here to support you on your new adventure
We work hard to ensure that every employee feels encouraged and supported in finding a healthy work-life balance.

Education and on-the-job training

Flexible hours

Smart working

Time off from work for voluntary activities
Support for courses and books

Team building involving travel, dinners, wellness and much more
You can expect a lot from the people you'll come to know at Jobiri
Passion
We're passionately committed to improving daily as the top company supporting job seekers and creating a world where people find jobs.
Inclusion
We embrace generosity, collaboration, support, respect and opening up to new ideas and people, while fostering progress and opportunities.
Innovation
We encourage curiosity, optimism and creativity without fearing failure. Every mistake teaches a valuable lesson that can lead us towards better results
Honesty
Creating something new requires confidence. Sincerity, proactiveness, responsibility and goodwill are at the heart of everything we do.
Fun
We're serious, but still make room to laugh, joke and celebrate success. This makes work healthy, productive and fun for everyone.
Here are the open positions for you at Jobiri
Enter Jobiri to grow, make an impact and have fun