Thanks to Jobiri's CV Analyser, candidates can increase their chances of finding jobs with top companies
What do job candidates have to say about Jobiri?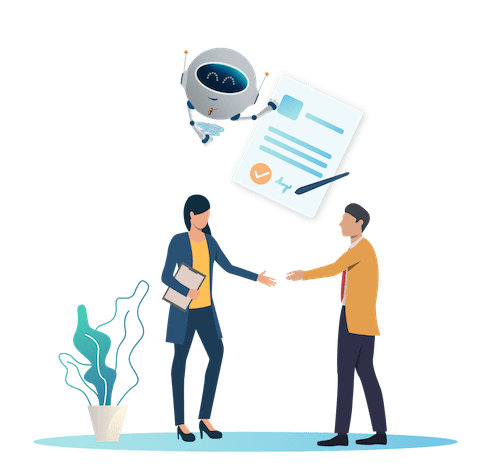 Un grande supporto per la ricerca del lavoro: piattaforma ben strutturata che offre un aiuto completo, ma soprattutto personalizzato in base alle proprie necessità.
Jobiri is a user friendly and well-structured platform for job searching. It has a wide range of job offers, and useful video tips for CV, cover letter, interview, finalizing the contract and even for the first months at work. In case of need, informatic assistance is efficient and effective. The IT team is committed to providing quality service for example by asking for feedback to improve the user experience on Jobiri platform.
Elisa Bongiolatti
2020-07-31
Finalmente un supporto PER TUTTI per trovare lavoro. Sono un giovane neolaureato e prepararsi per trovare lavoro richiede molto più di una buona laurea: con Jobiri è possibile essere seguiti in tutto il percorso. Preparare un buon CV e una buona cover letter richiede tempo e impegno, e Jobiri è di grande aiuto nel muoversi nella giusta direzione riducendo gli sforzi. Si trovano spesso template da cui prendere spunto online, ma la personalizzazione è il grande valore aggiunto che ho trovato! Inoltre la parte più difficile sono i colloqui, e le diverse domande e stili che Jobiri offre aiutano a prepararsi per ogni contesto. La facilità di utilizzo permettono a chiunque di adoperarlo, rendendolo un'arma preziosa sia per il giovane studente che per la persona più agee, permettendo a tutti di diventare competitivi nel mercato della ricerca del lavoro! Consiglio vivamente!
Alberto Potycki
2020-07-27
Un amico mi ha suggerito Jobiri date le difficoltà a ricollocarmi. Avevo già provato di tutto: agenzie, siti di annunci di lavoro, social professionali, gruppi e molto altro. Erano 5 mesi che cercavo senza successo. Ho contattato il servizio clienti Jobiri per capire meglio di cosa si trattasse e come potevano aiutarmi. Sono stati gentilissimi nello spiegarmi tutti i servizi che la piattaforma offre e mi hanno dato anche un codice sconto. Ho deciso di provare il piano Genius. Il servizio è fenomenale. Sono passati 40 giorni e ho finalmente trovato lavoro come impiegato a Cremona. Se l'avessi saputo non avrei buttato 5 mesi di ricerca. Cercare lavoro è un lavoro (anche molto travagliato). Grazie alla piattaforma Jobiri questo lavoro di ricerca diventa efficace che porta i frutti. Lo suggerisco a tutti.
Jobiri mi sta dando un grande aiuto per ricercare un impiego coerentemente a quanto studiato, sopratutto in una situazione complessa e delicata come quella in cui ci troviamo oggi. Un fantastico strumento da utilizzare e che consiglierò a tutti coloro che si approcciano al mondo del lavoro per la prima volta e non solo.
I found Jobiri while looking for a job. I was initially unsure; but I decided to give it a try. I have been using Jobiri for a bit over a month and I can definitely say this service is awesome. Right now Covid-19 is keeping everyone home, the welfare offices are closed and Jobiri is helping me finding a job with very well structured lessons, resume examples and showing me jobs that I might be interested in. I would suggest start using Jobiri now, especially in this situation. A constructive feedback for the them would be: add more Curriculum examples and add more Curriculum templates.
Ci sono diversi strumenti online che permettono di trovare offerte di lavoro, ma pochi (in italiano) che permettono di scrivere il curriculum o le lettere di accompagnamento. è anche possibile allenarsi ai colloqui. Le lezioni a volte sono un po' monotone perché il personaggio che parla è un po' statico, ma i contenuti sono molto interessanti.
Approved by recruiters, loved by candidates and chosen by institutions
Some of our Institutional Customers