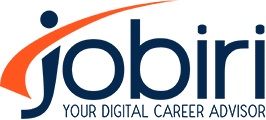 Jobiri is an integrated ecosystem of career tools, tailored for both individuals and career support institutions, which aim to contribute to the improvement of the labour market.
Jobiri is the result of more than 9.800 hours of analyses among HR experts and software engineers, who developed an intuitive technology able to fit the specific needs of every jobseeker
Big data
Our technology collects data and provides detailed information about users' behaviour. Moreover, it tracks all the activities allowing career support institutions to monitor the full process.
Proprietary technologies
Machine learning and artificial intelligence algorithms analyse data and provide personalised suggestions in order to optimise the job search process.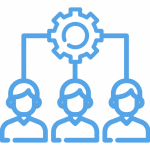 Efficiency
Institutions overcome physical and operative limits of traditional services through the automation of strenuous job support tasks and facilitating data-driven service delivery, so as to improve the overall service effectiveness.
Our Clients
In all things, trust that you know inspire is half the success.
The trust that you feel is the other half (Victor Hugo)
Jobseekers
Rely on the most advanced and effective digital career advisor designed to drive you and save time and energies for finding a job.
Make the most of the curriculum and cover letter builders which are tailored by role and sector in order to make the self-marketing process faster. Access easily with a few clicks to millions of job offers and use a virtual concierge to effectively organise all the research activities.
Get ready to the interview practising with self-service video interview simulations to discover the best answers and understand the strategies to succeed even in the most challenging recruiters.
Reach your professional goals faster with a smart 24hours support.
Universities
Boost graduates and alumni's entry into the labour market.
Strengthen the University's reputation and visibility by providing students with the employability skills they need to successfully launch their career path.
Combine personnel capabilities with the most innovative and smart technologies which will make your university career service more effective, sustainable and widespread.
Schools
Provide your students with a digital career advisor who can manage and facilitate job placement
High Schools play a crucial role in helping students find employment. Support them with a smart platform in one of the most important moments of their growth path: the access to the working life.
Enrich your educational offer with a self-service and student-friendly technology, which fosters the acquisition of key skills in terms of employability.
Public Employment Services
Don't get stuck in the past: increase the number of relocated candidates and support more job seekers in a click
Our solution is designed to support operators' activities.
Jobiri takes care of standardized and repetitive activities, freeing up useful time for the staff of Public Employment Centers. This could be reinvested in activities with greater added value and in helping unemployed people with more difficulties.
Youth Employment Center
Improve your services by keeping up with young people
Empathy, competences and instincts are crucial factors when it comes to helping the young realising their potential.
New generations are familiar with digital tools and perceive technology as a crucial factor which directly controls their career situation.
Press
A cloud platform that digitalises employment services, making them more accessible
The first digital career advisor aiming at support jobseekers
24 hours a day available. Young people can build job opportunities.
It promises to make employment services more productive, scalable and effective
The most powerful ally of the public employment services, universities, high schools and public administrations
Job seekers can automate the job search, having better results faster
Subscribe to our newsletter