Thanks to Jobiri video lessons, candidates can find jobs in top companies
The first (animated) video course that helps you become an ideal job candidate

More than 100 career coaches use Jobiri video lessons for themselves or to train job seekers (55,000+ persons involved)

Comprehensive
More than 140 video lessons help you discover the most effective strategies for making the most of your background and standing out in today's labour market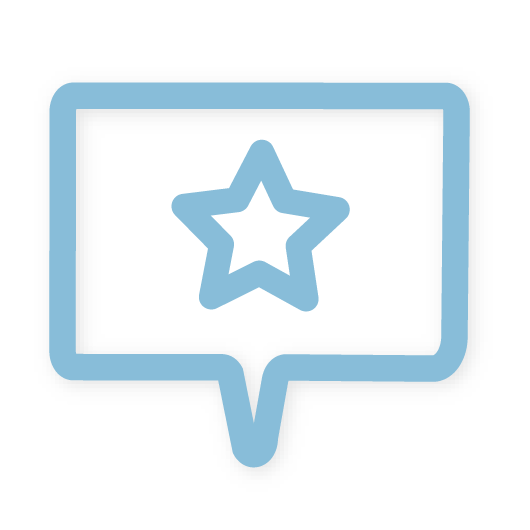 Engaging
Looking for work is stressful. With Jobiri, you gain practical skills in a light-hearted way with our professionally animated videos.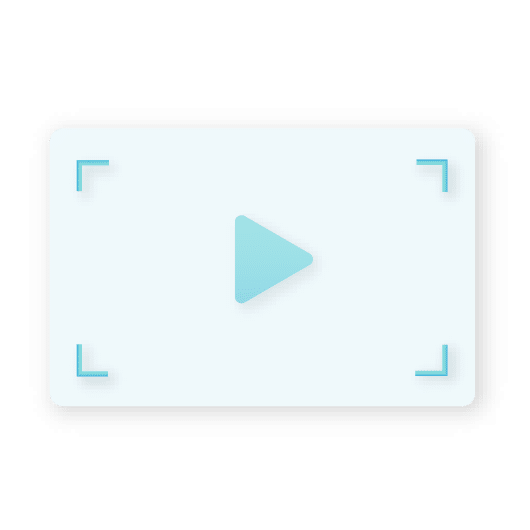 Quickly memorise the secrets of finding work faster with these video lessons
Reading can be tiring, especially when you lack motivation. Video lessons about job seeking make you engage more of your senses (e.g. sight, hearing and emotions). This way, you can more easily follow and memorise the strategies needed to find a company to fit into.
Quickly memorise the secrets of finding work faster with these video lessons
Reading can be tiring, especially when you lack motivation. Video lessons about job seeking make you engage more of your senses (e.g. sight, hearing and emotions). This way, you can more easily follow and memorise the strategies needed to find a company to fit into.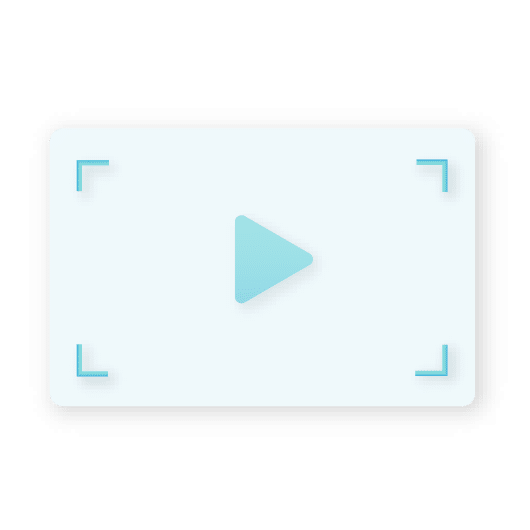 Discover all the video lessons for job seekers
Video lessons in this module:
Process is the key to success
The first step is to believe in yourself
Anxiety, fear and frustration are common emotions
Take your responsibilities
Identify a clear objective
Be positive
Maintain discipline
Love the ones who are close to you and choose your peers
Difficulties will bring you to success
Treat yourself well
Take action
Start with the right setup
Create and use your action plan
Dedicate the right amount of time to job-search activities
Identify your competences
Define your ideal job
Identify the sector and job position you want
Pay attention to your social accounts
Find out the negative elements on your profiles
Find out the positive elements on your profile and make them shine
Video lessons in this module:
Define a list of "target" companies and you will reach your goals sooner
Build your contact list and you will have an "army" at your disposal
What does networking mean and why is it important?
Your main advantage is to get in touch with the final decision-makers
Everyone is ready for collaboration and networking
The best "networkers" are excellent listeners
Do not improvise networking – use a structured approach
Suggestions for an effective networking
The majority of networking-experts use a script
Develop your self-selling ability
Goals during the networking process
Keep track of your networking activities
All the strategies and channels to find a job
Networking and development of your contacts
Company targeting (identifying companies you would like to work for)
Internet research
Personnel recruitment agencies and job placements
Job advertising on specialized newspaper and journals
Job and career fairs, University career services and alumni associations
Volunteering service, Job placement centers
Video lessons in this module:
What is a CV and what is it for?
The three-secret truths about Curriculum Vitae
Adopt the standards of the advertising gurus to promote yourself
Curriculum's elements and Contact details
Professional objectives
Professional experiences
Education, certificates and licenses
Competences and capabilities
Publications, papers or patents
Awards and Associations
Additional Information
How to write an excellent Curriculum
The importance of keywords
The importance of a Curriculum and an application: what profit do I get?
Put yourself in the recruiter's shoes
How to "win" your employers
1° purchasing factor: making more profits/more money
2° purchasing factor: save money
3° purchasing factor: saving time
4° purchasing factor: making work easier
5° purchasing factor: solving a specific problem
6° purchasing factor: "improve your competitiveness"
7° purchasing factor: Build relationships with both internal and external clients
8° purchasing factor: expand the business
9° purchasing factor: attract new customers
10° purchasing factor: maintain the existing clients
Strategies to present the results you have accomplished
Where to find useful materials for your CV
Some suggestions about the style of CV
How to create a flawless CV
Video lessons in this module:
Everything starts from the cover letter
How important is a Cover Letter?
The nine typologies of Cover Letter
Letter to answer an advertisement of a company
Letter to answer an advertisement of a recruiting company
E-mail
Spontaneous Application
Spontaneous Application to a recruiting company
Spontaneous Application with internal reference
Networking Letter
Reminder Letter
Reference letter
A better cover letter in just 6 easy steps
Identify what you have to offer
Analyze and plan carefully
Write a catchy introduction
Work at the heart of your letter, smartly
Write a special conclusion
Some tricks of the trade
Video lessons in this module:
Careers are either created or destroyed during interviews
Get ready to be successful
Remember that you are going to be assessed on 3 dimensions
Persuade your interlocutor with "successful stories"
Ask the right questions and build your successful stories
Let's consider those questions if you have recently finished your studies
Use these questions in case you are reentering in the labor market
Control what you can control
Dominate your mind and you will dominate your life
Apply the 80/20 principle
Strategies to reduce pressure
Do not take it too personally
Discover the 12 most common types of interviews
Ace the first creaming off phone interviews
Ace the individual interview
Ace the behavioral and technical interviews
Ace the situational interviews
Ace the stress management capability interviews
Ace the interviews with multiple interviewers
Get through group interviews
Get through tests
Get through case interviews
Get through demonstrations
Get through videoconference interviews
Get through interviews set up during lunches or dinners
Prepare for the interview by collecting information about the company and the recruiters
Organize the material for the interview
Train yourself to become a brilliant communicator
Research the key competences in the job descriptions
Clothes do define who somebody is
Connect yourself with the interviewer
Say something to break the ice
Remember to ask questions
Measure your performance after the interview
Thank them with an email or letter
Video lessons in this module:
Always negotiate with your employer
Don't discuss your salary too early
Manage your counterpart's requests
Find out in advance your possible remuneration
Manage your first offer wisely
Smartly react in front of every offer
Manage Objections
Consider and negotiate all the elements of your remuneration package
Ask to send the offer letter and evaluate it carefully
Look forward the economic aspects
Evaluate and benefit from more job offers
Celebrate but know that having found a job is just the beginning
Avoid finding yourself wandering again
Become indispensable for your employer
Invest all you can in the first 3 months of work
Keep positive relationships with all your colleagues
Create a reputation based on tangible results
Never stop communicating
Create the only true insurance for your future
Take care of your career in 10 simple steps
Your future is in your hands and depends only from your actions
What else can you do after signing up with Jobiri?
What do job candidates have to say about Jobiri?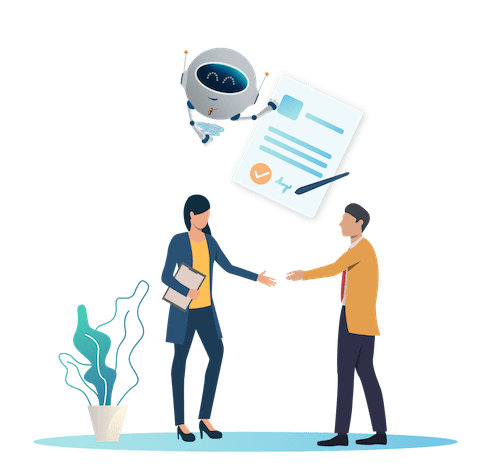 Un grande supporto per la ricerca del lavoro: piattaforma ben strutturata che offre un aiuto completo, ma soprattutto personalizzato in base alle proprie necessità.
Jobiri is a user friendly and well-structured platform for job searching. It has a wide range of job offers, and useful video tips for CV, cover letter, interview, finalizing the contract and even for the first months at work. In case of need, informatic assistance is efficient and effective. The IT team is committed to providing quality service for example by asking for feedback to improve the user experience on Jobiri platform.
Elisa Bongiolatti
2020-07-31
Finalmente un supporto PER TUTTI per trovare lavoro. Sono un giovane neolaureato e prepararsi per trovare lavoro richiede molto più di una buona laurea: con Jobiri è possibile essere seguiti in tutto il percorso. Preparare un buon CV e una buona cover letter richiede tempo e impegno, e Jobiri è di grande aiuto nel muoversi nella giusta direzione riducendo gli sforzi. Si trovano spesso template da cui prendere spunto online, ma la personalizzazione è il grande valore aggiunto che ho trovato! Inoltre la parte più difficile sono i colloqui, e le diverse domande e stili che Jobiri offre aiutano a prepararsi per ogni contesto. La facilità di utilizzo permettono a chiunque di adoperarlo, rendendolo un'arma preziosa sia per il giovane studente che per la persona più agee, permettendo a tutti di diventare competitivi nel mercato della ricerca del lavoro! Consiglio vivamente!
Alberto Potycki
2020-07-27
Un amico mi ha suggerito Jobiri date le difficoltà a ricollocarmi. Avevo già provato di tutto: agenzie, siti di annunci di lavoro, social professionali, gruppi e molto altro. Erano 5 mesi che cercavo senza successo. Ho contattato il servizio clienti Jobiri per capire meglio di cosa si trattasse e come potevano aiutarmi. Sono stati gentilissimi nello spiegarmi tutti i servizi che la piattaforma offre e mi hanno dato anche un codice sconto. Ho deciso di provare il piano Genius. Il servizio è fenomenale. Sono passati 40 giorni e ho finalmente trovato lavoro come impiegato a Cremona. Se l'avessi saputo non avrei buttato 5 mesi di ricerca. Cercare lavoro è un lavoro (anche molto travagliato). Grazie alla piattaforma Jobiri questo lavoro di ricerca diventa efficace che porta i frutti. Lo suggerisco a tutti.
Jobiri mi sta dando un grande aiuto per ricercare un impiego coerentemente a quanto studiato, sopratutto in una situazione complessa e delicata come quella in cui ci troviamo oggi. Un fantastico strumento da utilizzare e che consiglierò a tutti coloro che si approcciano al mondo del lavoro per la prima volta e non solo.
I found Jobiri while looking for a job. I was initially unsure; but I decided to give it a try. I have been using Jobiri for a bit over a month and I can definitely say this service is awesome. Right now Covid-19 is keeping everyone home, the welfare offices are closed and Jobiri is helping me finding a job with very well structured lessons, resume examples and showing me jobs that I might be interested in. I would suggest start using Jobiri now, especially in this situation. A constructive feedback for the them would be: add more Curriculum examples and add more Curriculum templates.
Ci sono diversi strumenti online che permettono di trovare offerte di lavoro, ma pochi (in italiano) che permettono di scrivere il curriculum o le lettere di accompagnamento. è anche possibile allenarsi ai colloqui. Le lezioni a volte sono un po' monotone perché il personaggio che parla è un po' statico, ma i contenuti sono molto interessanti.
Approved by recruiters, loved by candidates and chosen by institutions
Some of our Institutional Customers