Jobiri is the first AI-based digital career advisor which provides jobseekers with a trusted, easily accessible and innovative service, designed to guide them towards their future employment and career path.  
The problem
In Europe there are 5m graduated students, 21m unemployed and 6.6m NEETs who require an accelerated path towards employment. However career support institutions, schools, university and employment services struggle to find a sustainable model able to support everyone.
Indeed, career support institutions and schools play a key role in the jobseekers and students' transition to work life, but lack of human and financial resources may undermine their mission, thus the future of new generations.
Our solution
Thanks to Jobiri, it is possible to overcome the physical and operational limits of the current model by making career support accessible and scalable. Candidates and organizations can count on a partner able to make the job search more effective.
Thanks to artificial intelligence systems Jobiri provides job offers, automatically builds and analyzes curriculum and motivational letters and trains candidates for the interviews 24hours a day.
Jobiri works together with the operators of the Institutions providing valuable intelligence tools to monitor candidates, identify best practices and improve the effectiveness of interventions by providing a digital, widespread and tailored service.

European finalist of MIT Inclusive Innovation Challenge

European Investment Bank Institute's Social Innovation Tournament finalist

Winner at «Welfare what a business!» Italian competition for social entrepreneurs

Winner for the category "From idea to enterprises"


Winner at OVH Digital Launch Pad (France)

Winner at FVG Eureka Award sponsored by Panorama

Winner at In4startFVG 2017

Winner at «Research and Innovation» competition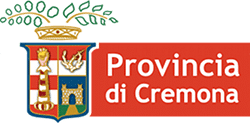 1° Innovative social startup in Cremona Province (Italy)
Subscribe to our newsletter